Man in critical condition after officer-involved shooting | News
ACWORTH, Ga. — A metro area man is in critical condition after he was shot in the chest by a police officer during a Friday night traffic stop, according to officials.
An Acworth Police spokesman confirmed the information with 11Alive News on Saturday.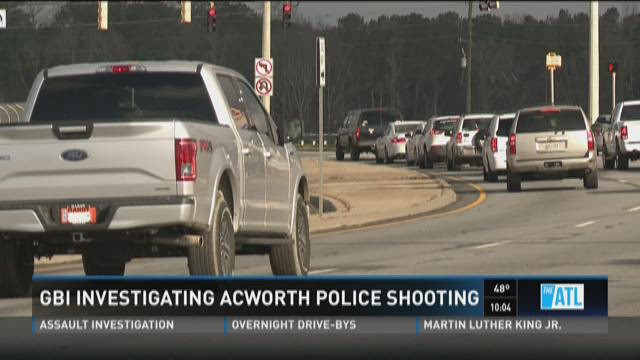 According to an initial investigation, an officer with Acworth Police pulled over the driver, 24-year-old Tanner Matthew Titmas, on Cowan Road and Hwy 92 around 11 p.m. for suspicion of driving under the influence.
A press release from the GBI indicates Titmas did not initially follow the officer's commands to pull over, but eventually stopped on the entrance ramp to I-75 in Cherokee County. When Titmas refused to get out of his car, the officer called for backup. During the course of the traffic stop, Titmus admitted to taking a prescription medication, but told authorities he was not intoxicated.
Officers said the situation then escalated and at some point during the traffic stop, Titmus pulled out a gun and pointed it at the officer through his closed window. That's when officials say one of the officers fired and shot him in the torso.
Titmus was transported to Kennestone Hospital and remains at the ICU in critical condition. He faces charges associated with traffic violations and Aggravated Assault on a police officer.
The investigation is now being handled by the Georgia Bureau of Investigation.