Cobb teen indicted in step-cousin's stabbing death | News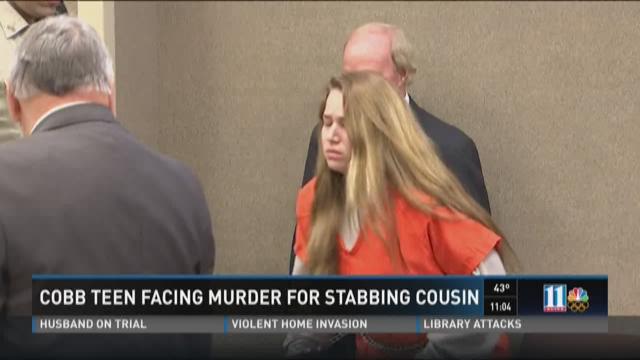 ACWORTH, Ga. -- Olivia Smith remains in the Cobb County jail Thursday night without bond.  The 18-year-old is facing, among other things, felony murder and malice murder for killing her step-cousin in cold blood.
For prosecutors it's not a case of "if" Smith killed Abbey Hebert, it's a case of why.  Thursday, the grand jury indicted her on the murder charges for stabbing her 17-year-old step-cousin in a deadly rampage last November.
"I see her friends on Facebook," said Abbey's father Steve Hebert.  "And they're posting their cap and gowns.  And my daughter, come May, won't be able to walk down and get her diploma.  Because she was murdered."
Abbey's father applauded the grand jury for their work but said even a conviction will not equate to justice in the deadly attack.
"If Olivia gets convicted on everything she's indicted on our judicial system worked, that's it."
"You know, I'm happy with what the grand jury decided today," he said.  "It still doesn't change the fact that my daughter Abbey Hebert's not here."
Smith's defense attorney, Jim Berry, says he is still waiting for toxicology reports to see if drugs played a role in her bizarre behavior that fateful day.  Meanwhile, the District attorney will now move forward with the case against her.
"She will be allowed to be in court to enter a plea of guilty or not guilty and to file motions on her behalf," said Cobb DA Vic Reynolds.  "After that there will be dates set up in front of a judge for motions and eventually it will make its way to a trial calendar."
Once those toxicology reports come back, presumably, the defense and prosecution will have a better insight as to how to proceed.  But whether that includes possible plea bargaining remains to be seen.
In other news